When getting a new haircut, most people only consider their faceshape, and go for what's most flattering. They might want to get bangs to draw attention to their eyes, or they might get really short hair to show off their cheekbones, but many people forget that hairstyles can also flatter (or perhaps the opposite) your body type as well!
Tall, slender women
Being tall means you should get longer hair, because it looks very feminine (not saying tall women aren't feminine). Having a really short hair style when you are very tall most often looks a bit "weird", or as someone put it: "they look like pinheads". Shoulder-length or longer is perfect if you are above average height, preferably wavy hair.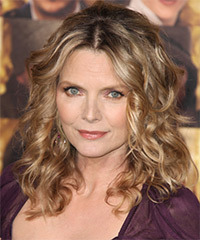 Like this style on Michelle Pfeiffer
Very short petite women
A big no-no is getting too long hair! It will take over your whole appearance, and will leave you looking even shorter. Shoulder-lenght or a cute bob will look pretty and feminine. Going too short might make you end up looking like a child though...
Nicole Richie's bob
Heavyset women
If you are a little bit bigger, you should not go for straight hair if you want to look a bit slimmer (if you don't, then go ahead and get straight hair!). Long wavy hair will balance the curves on your body.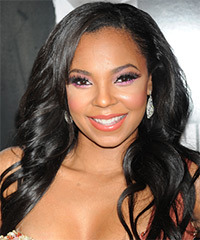 Ashanti's hair is perfect
Masculine body
If you are one of those woman who don't have a cuvy body, you probably shouldn't go for a pixie cut, or other boy-ish looking hair cuts. Long hair (longer than shoulder-length) will look amazing on you! Try getting a haircut which gives the hair volume.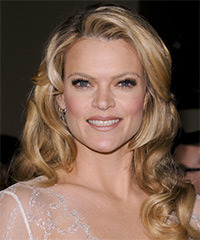 Missi Pyle's hair has volume!
Big bust/hips
If you don't want people's attention to go straight to your chest area, you should skip updos, and instead go for longer hair, preferably curly or wavy. If you, on the other hand, have big hips and want to create balance, short or long, straight hair is not recommended.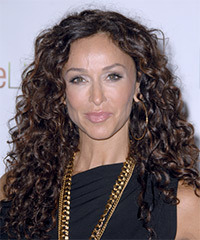 Sofia Milos' curls
Young-looking
Not necessarily a body type, but if you look much younger than you really are, you should go for a long hairstyle with loose curls. It looks mature and sophisticated. Avoid pixie cuts or wearing your hair in a ponytail or braid(s).
Amanda Seyfried hair is just right